Individual Award
Outstanding Teacher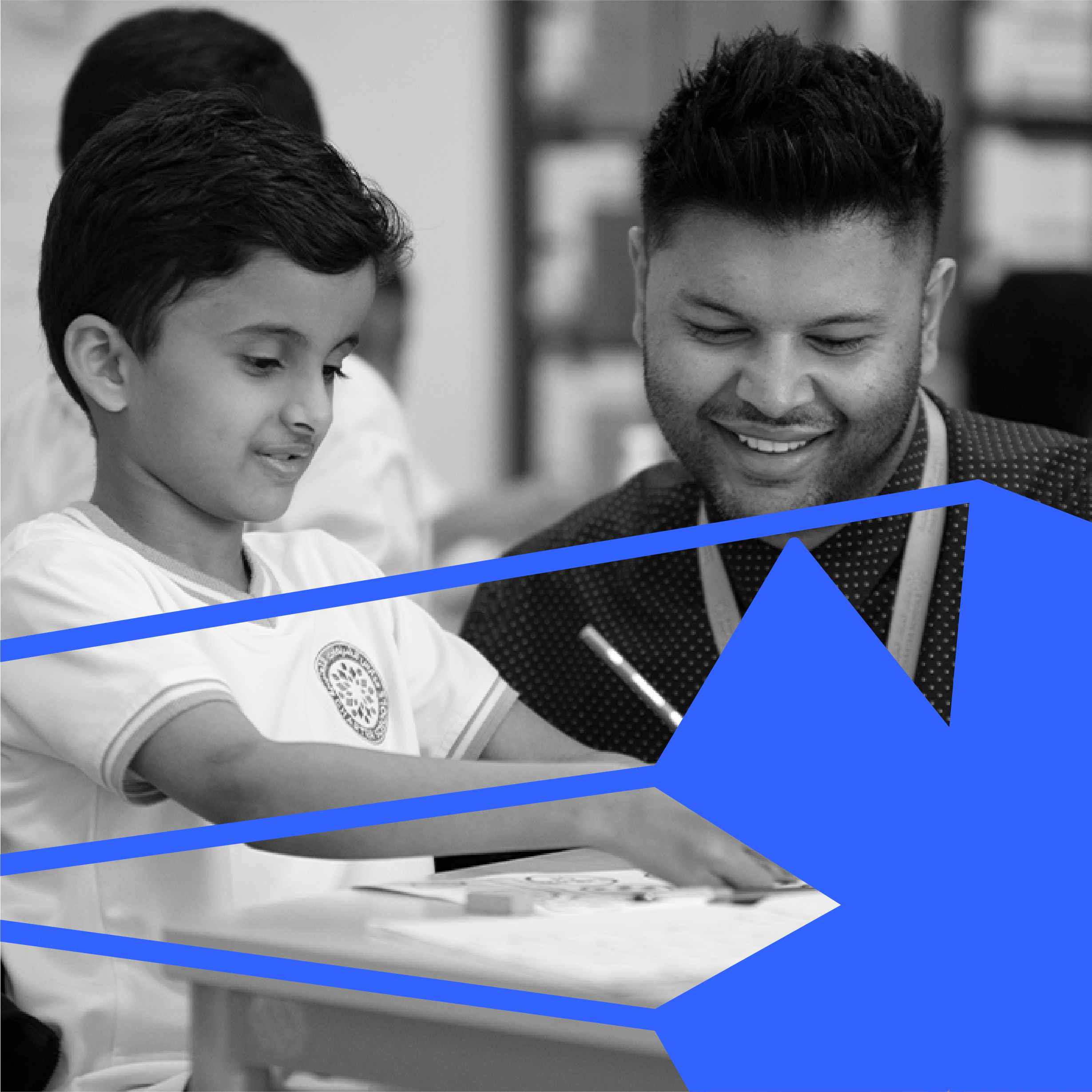 About the Award
Teaching is one of the most challenging, rewarding, and impactful jobs in the world. In fact, many consider it a calling. It demands broad knowledge of subject matter, curriculum, and standards; enthusiasm, passion, and dedication; a love of learning; knowledge of positive behavior and classroom management techniques, and a desire to make a difference in the lives of students.
We know that passionate and dedicated teachers make all the difference in the classroom. That's why we created this award, to recognize excellence in the teaching profession and shine a spotlight on outstanding role models who uplift their students and inspire other teachers.
This award has four categories:
Early Years and Primary Teacher
Secondary Teacher
Arabic Literacy & Culture Teacher
(Arabic, Islamic and UAE Social Studies Teachers who demonstrate outstanding teaching skills and effectively promote UAE heritage and culture including Islamic values)
Students of Determination Teacher
(Any teacher who demonstrates an outstanding approach to inclusion in the classroom, collaboration with others to support Students of Determination (SoD), development of teaching skills and knowledge in specific areas, positive impact on the learning of SoDs or innovative and aspirational approaches to maximizing opportunities for SoDs)
Prize
AED 50,000
For each winner.
Participation
Eligibility
Teachers of public, private and Charter Schools with a minimum of two years experience in their current functional position, and a minimum of five years teaching experience within the Emirate of Abu Dhabi. Any eligible teacher may either be nominated or can self-nominate for this award. Principal recommendations will also be required to accompany the submission.
Submission Requirements
Your submission must include the following:

Overview of teacher performance based on students' achievements, with specific reference to any supporting quantitative and qualitative data (max 250 words).

Examples of teacher's innovative approach in and beyond the classroom (max 250 words).

Description of teacher engagement with parents and the wider school community (max 250 words).

Outline how the teacher continues to learn, grow, and develop professionally (max 250 words).

A video including stakeholder testimonials (not exceeding 3 minutes) to support the application. It is important for our judges to get a feel of the nominee as a person, not just a teacher and what inspired him/her to teach. Your video will be a chance to provide us with deeper insights from parents, colleagues and students who can share the unique examples in practice that make the nominee stand out.